Health Fusion: Getting more sleep may help you lose weight
Want to lose some weight? Get more sleep. In this episode of NewsMD's "Health Fusion," Viv Williams checks out a study that shows sleeping more helps you reduce calorie intake without trying.
We are part of The Trust Project.
ROCHESTER — Research shows that adequate sleep helps you feel better, look better and think better. Now you can add losing weight to that list.
A study by researchers at the University of Chicago and the University of Wisconsin-Madison found that young, overweight adults who increased their sleep time from 6.5 hours per night to about 8 hours a night, ate 270 fewer calories during the day. And they did so without purposely restricting or logging what they ate.
"Over the years, we and others have shown that sleep restriction has an effect on appetite regulation that leads to increased food intake, and thus puts you at risk for weight gain over time," says Dr. Esra Tasali, Director of the UChicago Sleep Center at the University of Chicago Medicine. "More recently, the question that everyone was asking was, 'Well, if this is what happens with sleep loss, can we extend sleep and reverse some of these adverse outcomes?"
It seems, that the answer could be yes.
In addition to the fact that the people in the study didn't try to cut calories, they also didn't have to go to a sleep center at night. After a counseling session about how to get better sleep, the people in the study slept in their own beds, tracked sleep with wearable devices and spent their days like they normally do — no additional diets or exercise.
The researchers want to figure out more about how getting more sleep helps weight loss. And they hope their work leads to larger studies on weight control to determine if extending sleep can support weight-loss programs and help prevent or reverse obesity.
The research is published in JAMA Internal Medicine.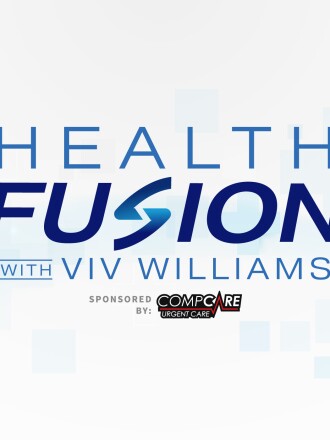 Follow the Health Fusion podcast on Apple , Spotify and Google podcasts. For comments or other podcast episode ideas, email Viv Williams at vwilliams@newsmd.com . Or on Twitter/Instagram/FB @vivwilliamstv.
A dog's sense of smell has helped to find missing people, detect drugs at airports and find the tiniest morsel of food dropped from a toddler's highchair. A new study shows that dogs may also be able to sniff out when you're stressed out.