Optional mask policy for Cloquet Schools pushed to January
The proposal to make masks optional failed on a 3-3 vote, but the board voted unanimously to have the administration bring back more options at its Jan. 10 meeting.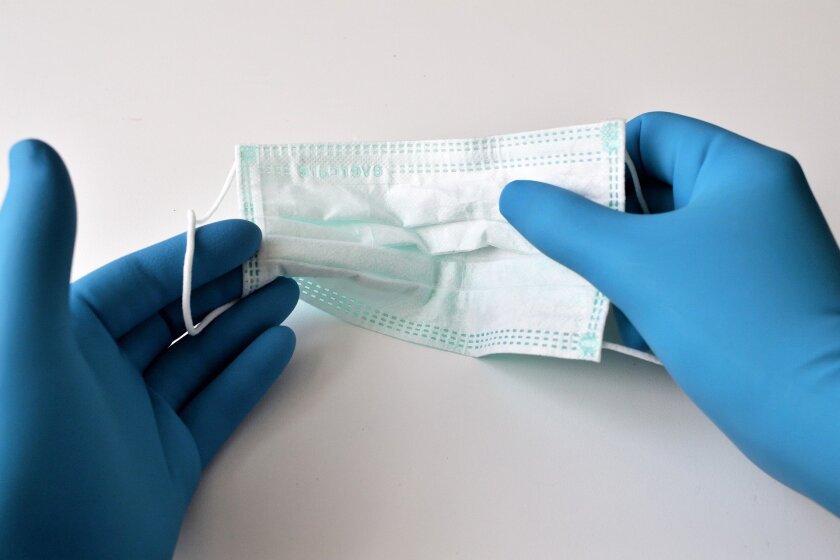 The Cloquet School Board on Monday, Dec. 13, failed to pass a policy that would make masks optional in Cloquet Public Schools, but agreed to have the district administration bring forward several proposals for consideration in January.
The proposal to make masks optional failed on a 3-3 vote. Board Chairperson Ted Lammi and members Melissa Juntunen and Ken Scarbrough voted in favor of the policy, while Clerk Nate Sandman, Treasurer Dave Battaglia and member Gary "Hawk" Huard voted against.
The board then voted unanimously to direct Superintendent Michael Cary to return to the board in January with several proposals that included metrics school leaders could use as guidelines for when to implement universal masking.
Eight community members attended the meeting, six of whom addressed the board during the open forum portion. All who spoke were in favor of making masks optional for Cloquet students. Currently, masks are required for all students and staff in district buildings.
Following a contentious meeting in November that led district officials to call the police, an officer was present at Monday's meeting. However, all of the parents who spoke were respectful despite their frustrations with the district's current mask policy.
RELATED:
Parent Jamie Graham pointed to the Wrenshall School District, which she said has an optional mask policy and has not had to enter distance learning.
With the newest variant of the COVID-19 virus, omicron, spreading in the U.S., Graham expressed her frustration and asked: "Are we going to keep our kids in masks forever?"
Lisa Lopez has three children and gave emotional testimony about two of her children who cannot wear masks.
"It's just been really hard," she said. "And every time I see one of those signs that says, 'We're stronger together,' it's just feels like a punch in the gut. It just feels like 'stronger together' except for ... the kids who are struggling with hearing loss or sensory issues or so many other things."
She asked the board what studies they are using to determine whether masks are preventing the spread of COVID-19 in schools and said children deserve "real, hard data."
The board did not respond to questions posed during the open forum. However, Cary told one parent he would email her the data he presented to the board during the working session.
Under the proposed policy, the district would have moved to an optional mask format. While there was no formal date listed in the proposal, several board members suggested Jan. 31 as a transition date, which would have given the school board time to determine whether schools experience a surge in COVID-19 cases after winter break.
If cases spiked after masks became optional, Cary and the district leadership team would have been able to move schools back to universal masking in consultation with Lammi, according to the proposal. The move would not have required a vote by the full school board.
During the board's working session, Sandman spoke about several factors, including putting a date on something that is unpredictable. While he acknowledged that masks are not required in many places outside of school, Sandman also pointed to the Floodwood School District, which he said made masks optional and had to move to distance learning after a spike in COVID-19 cases.
Ultimately, his decision came down to keeping children in school.
"I think we're all agreed … that the best thing for kids is to keep them all in the classroom," he said.
During the regular meeting, Lammi said he could support the policy because it would allow the board enough time to change course if cases continue trending upward after the holidays.
"This also tells the parents that we're looking at unmasking Jan. 31 and they can make plans accordingly, especially towards getting their kids vaccinated," he said.
However, the policy did not offer specific benchmarks for case rates or positivity rates that would trigger a return to universal masking.
Battaglia said he preferred to have firm guidelines in place.
"Like I said earlier, I don't have a problem with the date. I do have a problem with keeping it open-ended — not knowing what's going to trigger us to keep masks on ... what's going to keep them off? When it gets to what state?" Battaglia asked.
Earlier in the COVID-19 pandemic, school leaders had clear targets to follow for when districts should enter distance learning, a hybrid model or in-person instruction, for example, Cary said. Now, each school board has made its own choices and determined which metrics, if any, they will use.
"Now we have a mixed bag of policies across even a county and it makes it really, really difficult to do what Dave is talking about," Cary said.
After the board tied 3-3 on the policy to make masks optional, its members voted unanimously to have Cary return to the Jan. 10 meeting with several optional mask policies that include guidance for returning to universal masking.