Northland colleges plan for mostly 'normal' fall semesters
All of the colleges and universities across the Northland have announced an optimistic plan for the fall.
Colleges and universities across the Northland are planning for full returns to campus come fall semester.
The College of St. Scholastica in Duluth announced Wednesday that any programs or courses that were offered in person before the pandemic will be on campus in the fall, while anything that was delivered online prior to the pandemic will remain that way.
Since September, the college has been open and offering courses using a hybrid model, or a mix of in-person and online classes.
A planning task force made of faculty and staff will develop recommendations for a safe, full return, according to a news release from the college.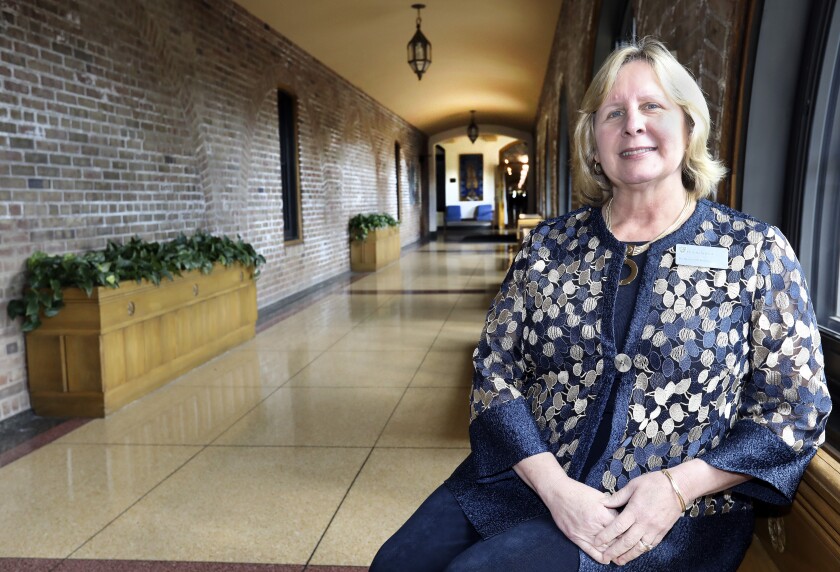 PREVIOUSLY: UMD students to fully return to campus for fall semester The University of Minnesota plans to go all-in, shifting away from the hybrid model it has been using.
"The ground is always shifting and we cannot predict the trajectory of the pandemic," St. Scholastica President Barbara McDonald said in the release. "We are developing plans for several scenarios; however, it is the goal to return normally to our sites as soon as possible."
Vice president of academic affairs Ryan Sandefer said the college will continue to use the practices faculty and staff accumulated after being forced to transition to alternative delivery methods last March.
"We have learned a lot about innovative teaching and learning," Sandefer said.
Wisconsin Indianhead Technical College, which has campuses in Superior, Ashland, Rice Lake and New Richmond, also announced Wednesday that the college is planning for a "normal" fall semester in regards to how classes are offered.
"Based on recent trends, I am pleased to inform you our preparations for Fall 2021 classes and other activities are being made assuming our primary method of serving you will be in-person," WITC President John Will said in a statement. "While our campuses have remained accessible and open for the majority of the past year, WITC has encouraged virtual activities where it has been practical."
He added that some COVID-19 safety protocols may still be in place in the fall, such as mask-wearing, should state and federal health officials continue to recommend them.
WITC has offered in-person classes for hands-on programs since May.
Virtual services will continue to be offered to those who prefer more flexible learning opportunities. So planning for "normal" means bringing back any remaining students who prefer to learn in person, said Jena Vogtman, WITC administrator for the Superior campus.
Minnesota State Chancellor Devinder Malhotra said the system's 30 colleges and seven universities are ready for increased on-campus classes and activities.
"We plan to be fully open in the fall, ready to meet the needs and expectations of students by offering face-to-face classes, and where applicable, hybrid and online programming and services, as well a full complement of campus activities," Malhotra said in a statement to the News Tribune.
Included in the Minnesota State Colleges and Universities system are Lake Superior College in Duluth, Fond du Lac Tribal and Community College in Cloquet, as well as the Northeast Higher Education District, which is made up of five colleges in Ely, Virginia, Hibbing, International Falls and Grand Rapids.
Those schools join the University of Minnesota and University of Wisconsin systems, which have either announced or strongly hinted at a traditional post-COVID-19 fall semester.
In February, University of Wisconsin System President Tommy Thompson wrote that he had directed the universities, including the Superior campus, to ensure students have as normal of an experience as possible in the fall, with a goal of at least 75% in-person classes.
And on March 12, the University of Minnesota announced that all of its campuses — Duluth, the Twin Cities, Crookston, Morris and Rochester — will return fully to on-campus instruction in the fall.