Carlton Daze kicks off 2022 celebration July 29
Attendees will see many of their favorite activities return for the annual festival, organizer say.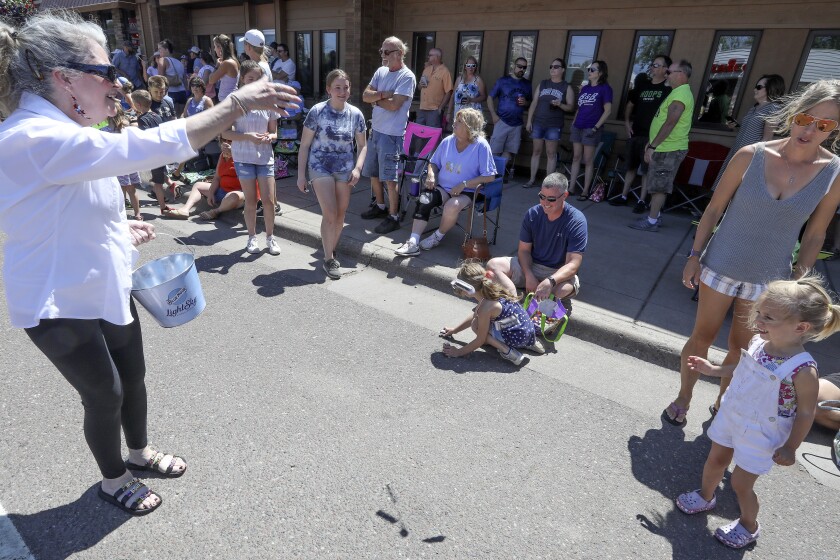 We are part of The Trust Project.
CARLTON — Fun for people of all ages returns to Carlton July 29-31 when the community hosts its 2022 Carlton Daze celebration.
Daisy Rose, director of Carlton Community Education and a board member for the Carlton Area Chamber of Commerce, said attendees will see many of their favorite activities at the 2022 event.
"It really encompasses a lot of stuff in one weekend in our small town," she said. "It's a fun weekend to get people into town."
The festivities kick off Friday, July 29, with community garage sales, the Carlton Public Library Book Sale, a 5K run and a spaghetti dinner.
Besides the run, Carlton Daze will also host bean bag, golf, softball and volleyball tournaments, an ultramarathon and Paddlemania.
The car show takes center stage Saturday, July 30. Registration begins at 8 a.m. in front of the Carlton VFW. The show will run from 9 a.m. to 3 p.m., with the Hot Rods for Hot Wheels cruisers coming between noon and 1 p.m.
Vendors and crafters will also be on hand Friday and Saturday after a few years without them, Rose said.
One of the aspects of Carlton Daze that Rose said she appreciates is that no one organization is in charge. The chamber of commerce compiles the schedule of events and helps promote the various activities, but it's really community collaboration that helps make the weekend special, she said.
"Everybody in town comes together, and each business or organization does it's own thing — we just all plan it on the same weekend ... it's just kind of a team effort," she said.
Family is the big focus Sunday, July 31, Rose said, with the Carlton Daze parade at 1 p.m., followed by the Carlton Volunteer Fire Department open house and kids activities, like the bubble dance party and coin hunt.
Rose said Sunday is her favorite day of the event, "I think because of the family aspect of it."
"You see a lot of people in a short amount of time in a smaller area and everyone seems to be having fun and enjoying themselves," she added.
The Grand Marshal of this year's parade is Mike Orlowski.
The Carlton Area Chamber of Commerce chose Orlowski in recognition of his longstanding commitment to the community, Rose said.
"We appreciate his many years of volunteerism within our community. So much of what he has done and given to, goes unseen by most, but we recognize and value the time and dedication he has blessed so many with!" she said.
Food vendors and live music will be available throughout the weekend.
For a full schedule of events, including information about how to register for tournaments or the car show, visit carltonchamber.com/carlton-daze/.