2022-23 Wrenshall High School Quarter 1 Honor Roll
The first-quarter honor rolls for Wrenshall High School.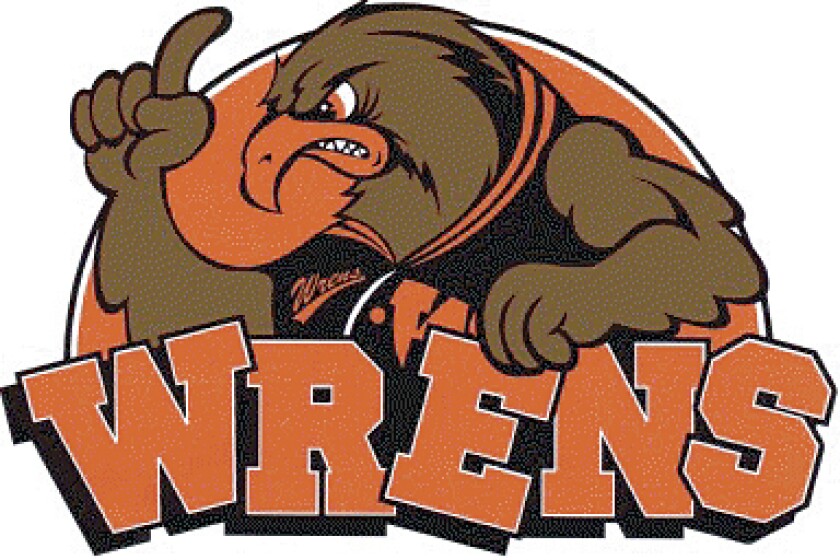 We are part of The Trust Project.
Connar Ankrum, Kiara Ankrum, Patrick Ankrum, Bryce Bartczak, Drew Bartczak, Gavin Beetcher, Ada Bishop Smith, Vera Brown, Dakota Carbaugh, Emmagin Carman, Kyler Clarke, Lila Dalen, Mason Goetz, Nathan Hamilton, Payton Heittola, Brie Hoglund, Addison Hulgan, Tyler Iverson, Brysen Jessup, Eathen Johnson, Elizabeth Johnson, Jack Johnson, Julieauna Johnson, Natalya Kacer, Francesca Klimek, Ella Kobus, Makenzie LaRue, Elliana Lattu, Eden Loucks, Ryan Mattson, Tyler Mills, Alex Murray, Aliddia Needham, Alexis Nelson, Andrew Olesen, Paige Olson, Audranna Padilla, Isaias Padilla, Teyah Parent, Hanna Pearthree, Camden Peterson, Owen Resberg, Olivia Rester, Isabel Riley, Jack Riley, Logan Roe, Hunter Roy, Daylen Schmidt, Molly Sheda, Janae Sjodin, Jeshua Sjodin, Faith Solomon, Raef Springer, Birk Stensaas, Bjorn Stensaas, Alexis Swanson, Eli Twedt, Dalila VanGuilder, Saria Wallace, Wesley Ward, Maddi Williams, Molli Williams.
Clarissa Andersen, Jesse Anderson, Madison Anderson, Bruddy Axtell, Josie Berg, Tristan Berg, Ayden Berglind, Keely Bergman, Ethan Blanchard, Willow Cash, Vander Hansen, Riley Harvey, David Hopp, Angel Hughes, Taylor Hulgan, Elizabeth Jagunich, Peyton Johnson, Cory Kane, Bridgette Kent, Robert Kent, Mira Kilby, Freyja Kirkpatrick, Mackenzie Kuehnow, Shane Lavamaki, Carson Laveau, Katie Line, Uriah Loucks, Ryker Miller, Asher Nelson, Benjamin Nyberg, Douglas Pearson, Alecia Pearthree, Reece Prouty, Dustin Roepke, Josiah Schmidt, Tyler Scott, Matthew Shaw, Judah Sjodin, McKenna Smith, Kael Springer, Merrik Springer, Jagger Suomala, Hannah Tauzell, Samuel Thull, Leonard Wallace, Jacob Wold, Jordynne Wyman.
On Jan. 22, Ryan Manahan and his friends built the pit, which will be stored until the snow melts and then placed outside Barnum Elementary School.