COVID-19 cases in Wrenshall lead to mask mandate, extended break for students
An increase of COVID-19 cases in the Wrenshall School District has led officials to start winter break early and adopt a mask mandate for when students and staff return to school on Jan. 3.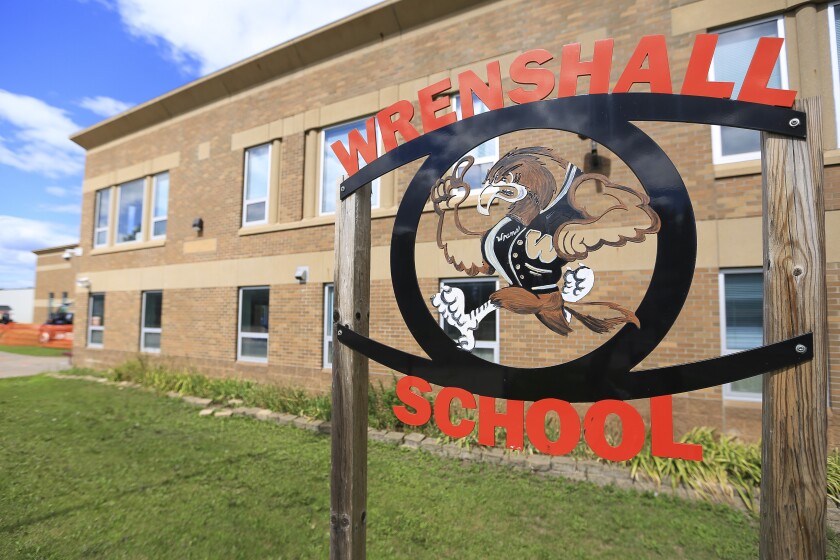 An increase in COVID-19 cases among teachers has led Wrenshall School District officials to start its winter break early and adopt a mask mandate for when the school starts back up in the new year.
Superintendent Kimberly Belcastro told the Pine Journal on Thursday, Dec. 16, that the lack of substitute teachers and nine teachers getting sick with COVID-19 prompted officials to start break early.
"What we are struggling with is having enough substitutes to cover all the staff that are out," she said.
Instead of starting break on Thursday, Dec. 23, students and staff will start their break on Friday, Dec. 17. The break will run until Jan. 3.
When classes start back up again there will also be a mask mandate in place for students and staff, a change from the optional policy currently in place.
RELATED:
School building projects lead to 26% tax hike in Wrenshall The Wrenshall School District's audit and levy presentation showed a 26% increase in the total tax levy to cover costs for the district's construction plan.

Belcastro said the district's COVID-19 policy dictates that a mask mandate would be take effect if 5% of the students and staff test positive for the virus.
"What happened was, per our COVID-19 policy that the board had approved, there is a clause that says that if we reach 5% of staff and students testing positive then we would have to shift into the full mask mandate," she said
The Wrenshall School Board has also had one of its own members, Alice Kloepfer, test positive for the virus in November .
COVID-19 is at a high level of transmission in Carlton County, with 5,860 confirmed cases, according to data released Wednesday, Dec. 15, by the Minnesota Department of Health. Cases in Wrenshall make up 258 of the county's confirmed cases.
As of Wednesday there were 168 new COVID-19 cases in the Northland, with Carlton County recording 17 of them.
While the district is going to break early, basketball practices and games are still going ahead as scheduled, Belcastro said.
The opportunity will allow for more progress on construction projects in the district as work can be completed with students out of school, she said.
Keeping students in classrooms is officials' main goal, and Belcastro said she hopes the extended break will allow people to rest and get better.
"People can take care of their mental and physical health, and people can be back at school at the start of the new year," she said.