Cloquet cuts liquor license fees in half
According to city officials, liquor license fees account for roughly $30,000 of annual city revenue.
In light of new federal funding, the Cloquet City Council has opted to reduce liquor license fees by 50% for the upcoming renewal period this summer.
The move is something some local business owners have been pushing for since last spring, with the COVID-19 pandemic forcing bars and restaurants to drastically reduce operations over the past year.
"I'm thankful for the decision," said Adam Bailey, owner and operator of The Jack on Cloquet Avenue.
Bailey said the establishment was forced to completely close for a total of 122 days during the pandemic.
He has been involved with two requests to city officials over the past year seeking assistance with lost revenue, and said the recent decision shows good faith from city leaders.
PREVIOUSLY:
Cloquet bars, restaurants submit second request for help from city officials The business lost by local bars and restaurants during the COVID-19 pandemic has led some owners to seek a reduction in liquor license fees.

The Jack on Cloquet Avenue rebrands amid pandemic Cloquet's The Jack went through a major renovation during the COVID-19 pandemic, reopening as a sports bar with 13 different big screen TVs now decorating its walls.

Cloquet officials, Pedro's work together to reopen Pedro's Grill & Cantina was unable to reopen June 1 due to a lack of outdoor seating, but owner Erika Aranda worked with Cloquet officials to set up an outdoor patio on Cloquet Avenue so she could reopen.

Cloquet bars 'get creative' with reopening Bars and restaurants expand outdoor seating capacity as customers return for the first time in two months because of the coronavirus outbreak.

In addition to being shut down for multiple months last year, many local establishments have also invested time and money into remodels of bar and restaurant space.
In a March interview, Bailey told the Pine Journal that The Jack spent approximately $100,000 in renovations last year, while Erika Aranda, owner of Pedro's Grill and Cantina, said she also spent significant funds on remodels, including a new patio space.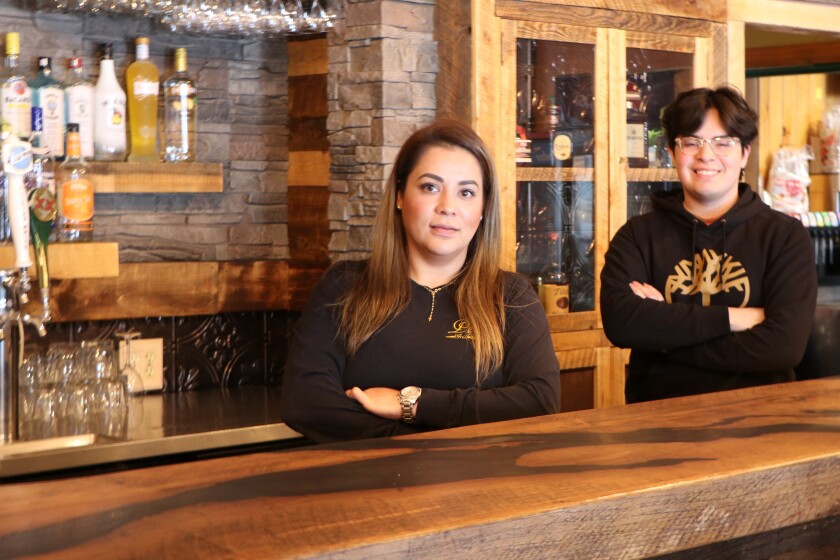 Bailey said that these remodels have been an investment into Cloquet, by local owners, potentially bringing increased traffic to the area.
City Administrator Tim Peterson brought the 50% reduction proposal to the City Council on Tuesday, May 4, citing an estimated $1.37 million to be received by the city through the American Rescue Plan over the next year as supplement for revenue lost through fee reductions.
The city is expected to see its first payment in the next month or two, with the remainder coming 12 months later.
While guidance for the funds is still unclear, Peterson said liquor license renewals are fast-approaching and immediate council action was necessary if they were to reduce the fees in any way.
He explained that the city was hesitant to grant liquor license fee reductions in the past due to the possible perception that bars and restaurants were receiving special treatment. Instead, they previously offered grants and a deferment for license fees.
However, with liquor license fees due July 1 and other licenses due at the beginning of the year, Peterson encouraged the 2021 reduction to allow for immediate aid to bars and restaurants while an additional grant program is developed.
He said city officials are hoping to have a new grant program available to local businesses by the time other types of license renewal fees are due, therefore eliminating costs for other businesses as well.
After some discussion, councilors voted unanimously for the 50% reduction, adding that they want to make sure all businesses are treated equitably.