Readings & Writers: Grand Rapids graduate to sign copies of new book
Also: How to sign up for Duluth Public Library's winter reading program.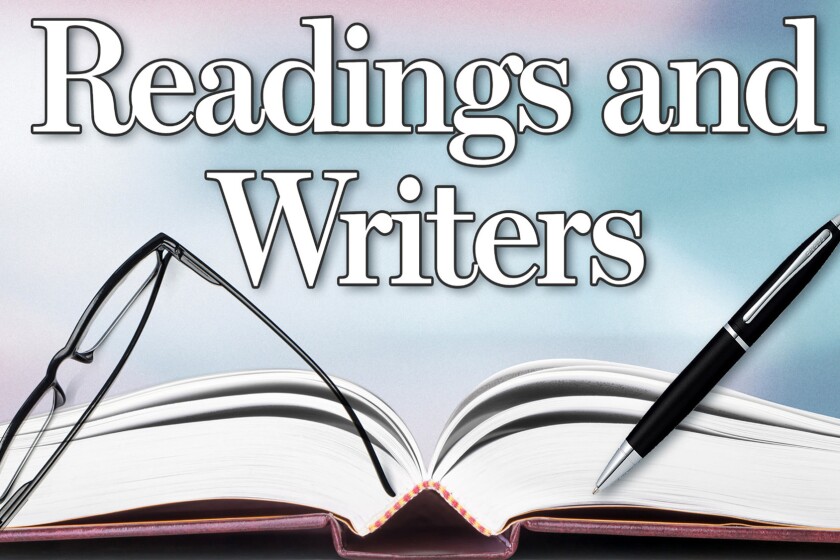 We are part of The Trust Project.
Author Renee Bertram Anduze, a Grand Rapids graduate, will sign copies of her new book, "Take a Left at Tomorrow," from 2-6 p.m. Sunday, Dec. 12, at Timberlake Lodge, 144 SE 17th St., Grand Rapids.
Storytime, 10 a.m., noon or 2 p.m. Wednesdays, through December, at the St. Louis County Historical Society's Museum in Eli's Farm Interactive Children's Exhibit on level 2 of the Depot, 506 W. Michigan St. Storytime aims to introduce children to the world of Ojibwe cultural teachings. Storytelling in the Ojibwe culture is a traditional way to pass on knowledge. Sessions are aimed at 2- to 12-year-olds. All books have been approved by our American Indian Advisory Committee.
Storytimes, 10:15 a.m. Wednesdays at the Duluth Main Library and West Duluth branch as well as 10:15 a.m. Thursdays at the Mount Royal branch. Go to duluthlibrary.evanced.info/signup/calendar .
Sign up for Duluth Public Library's winter reading program for birth to pre-k, children, teens and adults. All kids who read 10 hours (or more) will win a free book of their choice. Adults are invited to take the library's 50-hour Winter Reading Program challenge. In addition, participants can increase their chance of winning one of our grand prizes by logging reading hours, writing book reviews or completing activities. Go to duluthlibrary.beanstack.org/reader365 .
Title: "Canoe Country" and "Snowshoe Country"
Author: Florence Page Jaques and Francis Lee Jaques
Synopsis: Florence Page Jaques and her husband, Francis Lee Jaques, became celebrated champions of the Boundary Waters and its majestic environs when "Canoe County" and "Snowshoe Country" were first published in 1938 and 1944, respectively, charming readers with their enchanting portrayal of the wilderness of northern Minnesota. Now, these classic books are both back in print as paperback editions.
Cost: $14.95
Publisher: University of Minnesota Press
Contact: upress.umn.edu/book-division/books/canoe-country and upress.umn.edu/book-division/books/snowshoe-country
Title: "Take a Left at Tomorrow"
Author: Renee Anduze
Synopsis: To Joey Dean, Kit Griffin is everything — every possibility and joy in the whole wide world. And then he is gone, to a place no one can pronounce and a war no one can understand. When he returns, he is changed in every way, is a man at war with his memories, his wounds and his government. But Joey, who now has her own mission, believes love is all they need. She has yet to realize that in a world where cities, draft cards, and bras are burning, dreams as well as tear gas are in the wind. On the frontlines of America's social revolution during the Vietnam war era, Joey must learn the truth about love, changing times, and her own dreams.
Cost: $19.95
Publisher: Itasca Books
"Girl From the North Country," incorporating 20 Dylan songs, will play at the Orpheum Theatre in fall 2023.