Zenith Bookstore to host Duluth author meet-and-greets, giveaways April 30
Check out these local literary happenings.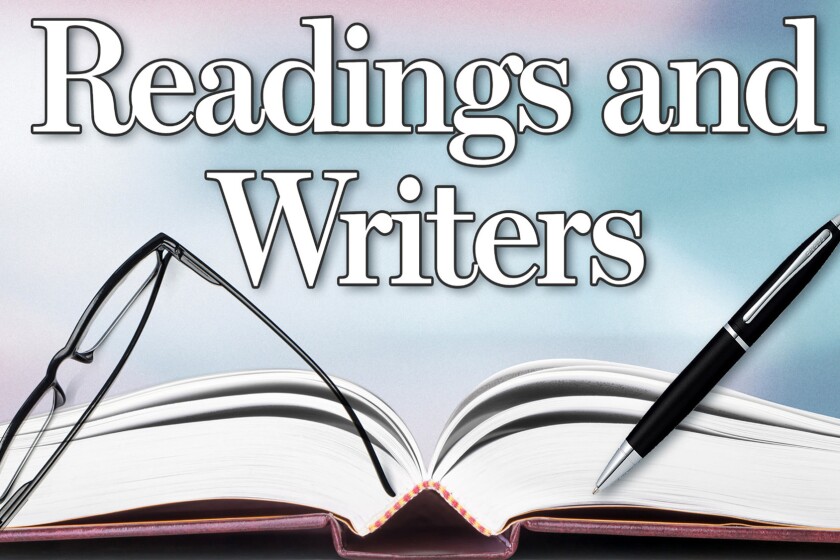 We are part of The Trust Project.
The Bookstore at Fitger's, 600 E. Superior St., Duluth, offers a virtual event with children's author Tui T. Sutherland and illustrator Brianna C. Walsh, 6-8 p.m. April 28. Sutherland is the author of the favorite children's book series "Wings of Fire" and Walsh is the illustrator of the "Wings of Fire" coloring book. The Bookstore at Fitger's will host a party at Fitger's. Tickets are $25 and include a book or coloring book. Call 218-727-9077 or go to bookshop.org/shop/fitgerbooks.
Independent Bookstore Day, April 30, at Zenith Bookstore, 318 N. Central Ave., Duluth, features giveaways and meet-and-greets with Emily Vikre, author of "The Family Camp Cookbook," from 11 a.m.-1 p.m., and Linda LeGarde Grover, author of "Gichigami Hearts," from 1-3 p.m.
Storytimes, 10:15 a.m. Wednesdays at the Duluth Main Library and West Duluth branch as well as 10:15 a.m. Thursdays at the Mount Royal branch. Go to duluthlibrary.evanced.info/signup/calendar .
The Friends of the St. Paul Public Library, as the Minnesota Center for the Book, announces the seventh chapter of One Book, One Minnesota, a statewide book club that invites Minnesotans of all ages to read a common title and come together virtually to enjoy, reflect and discuss.
The seventh title for the program is "The Secret of Dreadwillow Carse" by Minnesota author Brian Farrey. Through May 15, Minnesotans will be invited to read the featured book selection and will have access to reading guides and virtual book club discussions. Readers can access the ebook and audiobook for free on Ebooks Minnesota for eight weeks.
All Minnesotans are invited to participate in a free statewide discussion with Brian Farrey, 1 p.m. May 11. Registration required. Links to resources and more information can be found at thefriends.org/onebook .
The Arrowhead Library System's Bookmobile is scheduled for the following stops:

Hermantown at Marcus Lakes Cinema on Mondays, May 2, May 23, June 13, at 10-11:30 a.m.
Fredenberg at Community Center on Mondays, May 2, May 23, June 13, at 12:30-1:30 p.m.
Duluth at Pequaywan Lake Inn on Mondays, May 2, May 23, June 13, at 2:15-3 p.m.
North Shore at Clearwater Grille (November-April) and McQuade Small Craft Harbor (May-October) on Mondays, May 2, May 23, June 13, at 4:15-5:30 p.m.
Proctor at St. Rose Church on Thursdays, May 5, May 26, June 16, at 12:15-1:15 p.m.
Proctor at Community Center on Thursdays, May 5 and 26, June 16, at 2-2:45 p.m.
Solway Town Hall at Munger Shaw Road on Thursdays, May 5, May 26, June 16, at 3:15-4:15 p.m.
Hermantown at YMCA on Thursdays, May 5, May 26, June 16, at 5:15-7 p.m.
The Bookmobile offers print books, cookbooks, large-print books, DVDs, audiobooks and video games. Go to alslib.info .
Lake Superior Writers is hosting a virtual Writers' Cafe, 9:30-11 a.m. May 7. The virtual meetup is hosted by Gail Trowbridge. Topic: "Submitting Your Work." They'll explore submitting to contests, print and online journals, and zines. Create a list of places to submit, both regional and beyond, and learn how to deal with rejection and not get discouraged. This event is free to LSW members and the public, but registration is required. Email writers@lakesuperiorwriters.org by May 5; you will receive an email with a Zoom link close to the event.
Lake Superior Writers presents Superior Shares, a free virtual open mic for writers to read their work, and for anyone else who wants to listen, 6-7 p.m. May 11. It's free; membership is not required. Graphic content is prohibited. There will be 10 five-minute slots available on a first-come, first-served basis. Participants will be notified ahead of time if they have been selected to read. To register, email writers@lakesuperiorwriters.org . by May 9. Please indicate if you'd like to read. A Zoom link will be sent the day of the event.
Title: "The ABC Bunny"
Author: Wanda Gag
Synopsis:
An unfortunate accident with an Apple drives Bunny from Bunnyland to Elsewhere. Every letter in the alphabet is represented in Bunny's journey, through what he eats (Greens), to whom he meets (Insects, Jay, Kitten, Lizard), and then a little sleep (Nap).
Cost: $9.95
Publisher: University of Minnesota Press
Title: "The Girl in Duluth"
Author: Sigrid Brown
Synopsis: June Bergeron is 18 years old when her mother goes missing. She fears the disappearance could be connected to the unsolved cases of several women found murdered in the woods. As she starts to ask questions, she discovers that everyone around her has been keeping secrets. The book tells the story of not only one family's troubled history, but of a shrinking rural community reckoning with issues of gender, class and race. Set in both Duluth and a remote county on the Canadian border, the book tells the story of several characters pulled into the ugly and dangerous world of sex trafficking.
Cost: $15.99, ebook $3.88
Publisher: lulu.com
Everyone in the Northland region is being encouraged to read the collection of Ojibwe tales and lessons told from the perspective of an elder wolf.
"There are no words to describe our sadness at the passing of Christine McVie," Fleetwood Mac said in a statement. "She was truly one-of-a-kind, special and talented beyond measure."