Proposed paid leave mandates a hot topic for Northland businesses
The set of bills would require up to 24 weeks of paid family and medical leave from all Minnesota employers, regardless of size.
DULUTH — A pair of bills that would require all of Minnesota's employers to provide up to 24 weeks of paid family and medical leave are moving quickly through the Legislature.
While similar workplace mandates proposed in 2019 failed to pass, the bills are gaining momentum with the support of Democratic–Farmer–Labor majorities in the Minnesota House of Representatives and Senate.
Among those in favor is Rep. Liz Olson, DFL-Duluth.
"There are over 900,000 Minnesota workers — a full third of the workforce — who don't have access to any paid time off. As a result, they often rush back to work after giving birth before they've had adequate time to stay home and bond with their newborn. Or perhaps they can't spend precious time caring for a family member in the twilight of their life. It's unconscionable so many workers face this predicament," Olson said.
The Paid Family and Medical Leave Act is essentially an unemployment insurance to be administered by the Department of Employment and Economic Development. Paid family and medical leave would be self-funded by a 0.7% payroll tax on employers with contributions said to cover benefits and administrative costs. The program would begin taking effect in 2025, with implementation starting this year.
"Our plan — funded by small contributions from both the employee and employer — is also a way to help level the playing field for small businesses that would like to offer this benefit so they can better compete for employees," Olson said. "I'm hopeful we can advance paid family and medical leave — along with my proposal to guarantee earned sick and safe time — to strengthen the health and well-being of workers, parents and seniors — not to mention workplaces — throughout our state."
CEO Emily Vikre and President Joel Vikre, of Vikre Distillery in Duluth, believe it is important for their employees to have access to paid family and medical leave and they support the bills. The couple has advocated at the Capitol, and are working with Main Street Business Alliance to continue to ensure their voices are heard on the matter that is personal to them.
Five years ago, their son, Vidar Vikre, was born with a heart defect. Months were spent in the hospital as he underwent surgery and developed heart failure. Vidar's first years of life required a lot of flexibility for his parents to take care of him and manage their business.
"It's not uncommon for somebody to have a medical emergency or something that happens in the family," Joel Vikre said. "If you can't keep your job and take the time away that you need, you can get into serious trouble. We were really lucky we had the support to take the time away we needed. From the employer side, it can be really expensive to keep paying staff when you have limited resources. An insurance model where costs are shared, you can be confident you can keep the job and your employer won't be put in a tough spot. It helps to have that certainty that you'll be OK if something major happens like that."
They said they want to be able to take care of their employees facing emergencies.
"Given that people do really rely on their jobs as a safety net, it is important to have access to that," Joel Vikre added. "For small employers, it is really expensive to provide such benefits without the state's coordination. It is a great way for people to have access to take care of their families, regardless of how big of an employer they work at."
"Being small-business owners and parents who had a child that had a medical emergency when he was born, we know the stress and life-changing impact to stop everything to provide medical care for a family member," Emily Vikre said. "It's so stressful and financially stressful. It just feels like the right and humane thing to do. If it is something that is supported at the state level and kind of codified, it ends up supporting small business and their employees."
However, with the state's record surplus estimated at $17.6 billion, some say the additional $1 billion proposed tax on employers is another burden on small businesses already struggling to recover in the wake of a pandemic-induced recession.
"The experience of the pandemic has illuminated for folks how they want to work. There's been a shift in work culture, protocols and management," said Lauryn Schothorst, the director of workplace management and workforce development policy at the Minnesota Chamber of Commerce. "Sometimes well-intentioned ideas have consequential impacts. This has to work for Minnesota businesses."
The Minnesota Chamber represents more than 6,300 companies and more than half a million employees throughout the state. According to Schothorst, its members are largely expressing strong opposition to the paid family and medical leave bills as drafted. The feedback from businesses is that the bills are too broad, big and expansive, she said.
At the local level, the Hermantown Area Chamber Board of Directors released a formal statement of opposition when similar workplace mandates were proposed in 2019. The chamber's stance hasn't changed with the newly proposed bills, which have since expanded to increase the payroll tax amount and broadened the definition of what qualifies as family, said president and CEO Kimberly Parmeter.
"Our small businesses are so busy trying to recruit, hire and train talent in addition to the myriad of other duties they have. It's almost unfair to expect them to speak out. If a business owner decides to offer paid leave, it promotes competition between employers. But not all businesses have a human resource department, so it's another task a business owner may have to figure out. We keep finding ways to add to their plate. Our small businesses will absolutely feel this," Parmeter said.
Cook County's Gunflint Lodge & Outfitters owner Mindy Fredrickson, who serves on the board of Hospitality Minnesota, gave public testimony during a legislative hearing to bring awareness to the issues on the back end of the program that small businesses may not be aware of.
"The program that's currently laid out in this HF 2 bill is much more complex than the Family Medical Leave Act at the federal level, and I just think that many of our small businesses are not going to be prepared to manage this program from an administrative standpoint," Fredrickson said.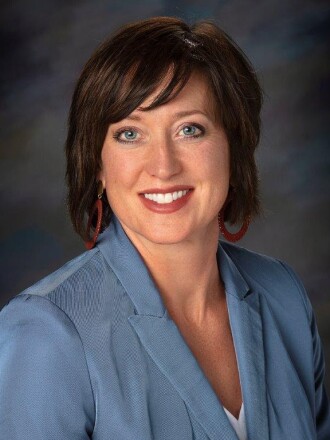 Area Partnership for Economic Expansion President and CEO Rachel Johnson commented, "As we work with employers and community partners on business attraction, expansion and retention in our region, providing a positive work environment and good benefits for employees is a priority. It's important to take the time needed to engage with and get feedback from all parties that will be impacted by this proposed legislation and consider alternatives or exemptions. My concern is the Legislature is rushing this through without broader listening sessions. There may be unintended consequences, specifically for smaller employers."
Vice President of Strategy and Policy Daniel Fanning said the Duluth Chamber of Commerce has heard from members on both sides of this issue.
"Everyone seems to agree with the larger concept of employees being able to count on having paid leave, that's good for employees, good for retention and largely good for business. Many businesses are proud to offer that already," Fanning said.
"Where we have heard some questions, concerns and reservations from some members, especially small-business owners, is the mandate around 12 weeks of paid family leave and another 12 weeks of sick leave. Some smaller businesses are understandably concerned about the unintended consequences of not being able to afford that, at a time when they're already struggling with workforce issues and rising costs," Fanning continued. "Our hope is that this can be done in a way that takes the concerns of small-business owners into consideration, and ensures it's good for both employees and local businesses."
"I'm concerned that small-business owners are slowly but surely being eradicated. We can't compete. We don't have the marketing dollars and buying power in comparison to big companies," said Carol Valentini, owner of Valentini's Italian restaurants in Duluth and Hermantown.
Future plans to expand her Hermantown restaurant are at stake with the potential passing of the proposed workplace mandates, she said. As a small-business owner, Valentini is able to afford health care benefits for long-term employees. During the peak summer season, there are about 30 staff. While she doesn't have the means to cover health insurance for her entire staff, they all receive complimentary meals, competitive wages and holidays off, she said.
Tony Bronson is the director of business development at Grandma's Restaurant Company, and serves as president of the Duluth Local Restaurant Association. The DLRA advocates on behalf of its members, such as Valentini, on various issues that impact Duluth's hospitality industry.
"Grandma's Restaurant Company employs 500 employees at the peak of summer. It doesn't provide health insurance for every single employee, but we have many long-term employees, which is a testament to our business. Each business has a different tool kit to take care of its employees. When it begins to be mandated, it takes away from other unique offerings, such as free meals for employees," Bronson said.
The DLRA formed in 2018 when the Duluth City Council began discussions of implementing an earned sick and safe time ordinance. For over a year, the DLRA negotiated with councilors, coming to what Bronson describes as a compromise between local restaurant owners and lawmakers.
The earned sick and safe time ordinance Duluth put into place in 2020 has since impacted the bottom lines of its restaurants, which is offset by raising prices or cutting back expenses like employees and hours in order to continue to do business, Bronson said.
The hospitality industry took another hit during COVID-19 shutdowns, and potentially face additional taxation if the proposed statewide workplace bills become law.
"Restaurants have survived, but not all of us," Bronson said. "Food, liquor, energy, labor and taxes have all skyrocketed, piling on top of the industry after everything. It's not a good time to take on another expense. Local restaurants want to be about convenience and entertainment, not a luxury."
Valentini added, "Would you pay $25 for a burger? That's exactly what will happen. Duluth is a tourist town. If it becomes too expensive, customers would go to Wisconsin where it's cheaper."
Compared to its neighboring states, Minnesota currently attracts less investment, talent and growth due to its high cost of doing business, as shown in the Minnesota Chamber's annual 2023 Business Benchmarks publication.
According to Bronson, some local restaurant owners even considered migrating to more business-friendly climates, such as nearby Superior, Wisconsin.
"The Duluth Local Restaurant Association has members who have operations on both sides of the bridge, who prefer to do business on the Wisconsin side where it is less expensive," he added.
Eleven states have already passed paid family and medical leave laws, including California, Colorado, Connecticut, Delaware, Massachusetts, Maryland, New Jersey, New York, Oregon, Rhode Island and Washington, in addition to Washington D.C.
"It has been slowly moving across the country over the past decade, but no states offer it in the Upper Midwest. The funding mechanism for the program is a payroll tax on every employer and working Minnesotan. Without a cap, there is just not a sense on how that will look. It was a 0.6% proposed payroll tax in 2019; it's 0.7% now. What is it going to be in two to three years when the program goes live?" Schothorst asked.